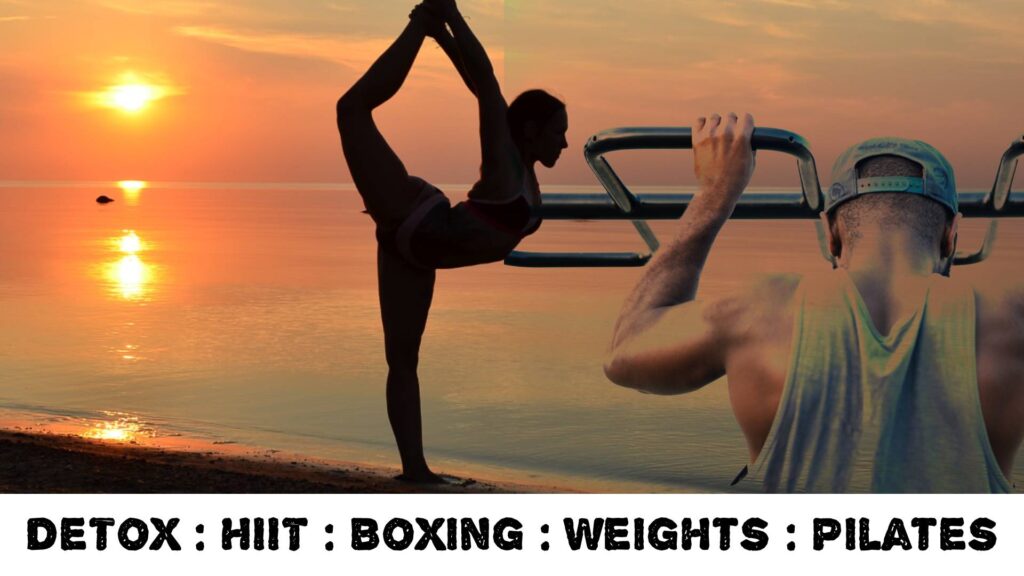 Reach your fitness goals. Spend a weekend at our fitness retreat in Sigatoka.
For those looking to get fit without missing out on all the fun of a sunny tropical getaway, our fitness retreats in Sigatoka your every whim. With an assortment of programs suited to all fitness levels, get your heart pumping with different activities, from one-on-one training and group fitness classes to hiking and boot camp sessions. Emphasising on rest and recovery, each program gives you an opportunity to wind down with spa therapies and refuel with mouth-watering healthy cuisine. With this collection of retreats, you're guaranteed to enjoy every step of your fitness journey.
All-inclusive package for $300 (FJD)
Fitness program: Yoga, boxing, weight training, pilates, cardio, HITT training, hiking & more.
Accommodation: 3 star hotel/apartments accommodation.
Food : detox juices, healthy high-protein breakfast, lunch and dinner and tea and coffee.
Health checks: blood test, BMI, fat analysis, blood pressure checks from qualified doctors and nurses.
Eating plan: basic eating plan based on your goals.
Fitness plan: basic fitness plan based on your goals.
Health seminar: learn from qualified doctors on what you need to do to get to your goal.